Archive for the 'party' Category
o9 o5
ETERNA SBALLO @ Hafenbahnhof
15.5.
SANDWICH ON XTC @ Kindergarten/GV
Lege kommenden Donnerstag /24 10 13/ in Berlin auf:
BERLIN HOUSING AUTHORITY
Lineup:
Superdefekt (Golden Pudel Club, Hamburg)
Half Girl / Half Sick (Sick Girls, Berlin)
Norman Methner (Derwin Records)
Timothy Blake (Dublin, Berlin)
hosted by Clé & Terrible (Washing Machine, Berlin)
@ Chalet
It's that time again
Tonight, from 0am to 2 am on byte.fm: MFOC RADIO
This month with two very different mixes:
One hour Jackin' House & Bass, straight from the north of England. Party nonstop.
One hour beatless summer heat atmospherics by the likes of Terry Riley, Morton Feldman, Harold Budd, Julia Holter or Joane Skyler - to name just a few.
And on Saturday I will finally give my dj debut at the very fine club Kraniche.
Come along. I will play all night.
@ Übel & Gefährlich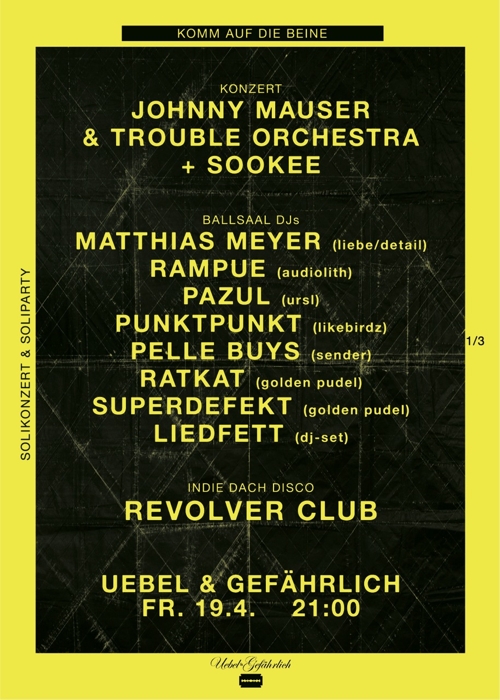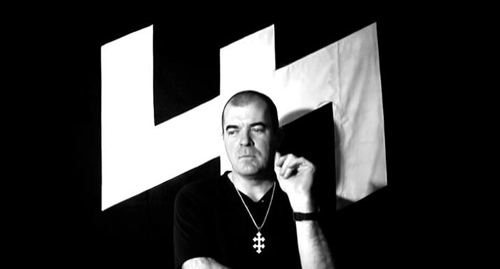 Ein Filmklub ist eine Vereinigung, die die Vorführung von Filmen ohne kommerzielle Absichten organisiert.
Der Filmklub zeigt zwei Filmwerke in Zusammenhang mit Boyd Rice, einem der umstrittensten Künstler der Gegenwart - Dadaist, Satanist, und Prankster, Erfinder der Industrial Music, erklärter Fan von Alexandra und Heidi Brühl und Cocktail Connaisseur.
DAUGHTER OF HORROR, ein Z-Movie von 1955, ist einer der Lieblingsfilme von Boyd, ein dialogloser surrealer Alptraum im Gewand eines Film Noir, wie ihn sich André Breton und Mickey Spillane nicht besser zusammen hätten ausdenken können.
PEARLS BEFORE SWINE wiederum ist ein provokantes B-Movie um Verschwörungen, Militas und Maschinengewehre, bei welchem sich Regisseur Richard Wolstencroft nicht nur vom Werk Rices inspirieren liess, sondern ihn auch für die Hauptrolle gewinnen konnte.
Davor und danach spielt sdfkt. Musik und Lieblingsmusik von Boyd Rice.
Wir freuen uns drauf.
21 Uhr - Daughter of Horror (John Parker, 1955)
22 Uhr - Pearls Before Swine (Richard Wolstencroft, 1999)
Dies ist eine private Veranstaltung für Freunde und Bekannte und der Eintritt ist natürlich frei.
Ort: Frappant Hamburg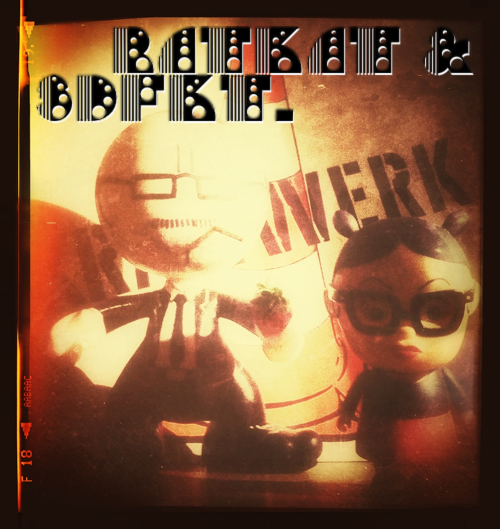 DJs: Ratkat & sdfkt.
START: 23 Uhr @ Golden Pudel Club / Hamburg
Silvester stresst doch nur, lasst lieber Neujahr ausgehen!
@ Übel&Gefährlich // Hamburg
Dienstag 01 01 2013 8uhr bis Mittwoch 02 01 2013 8uhr
MAIN FLOOR:

RECONDITE -live- [Plangent, Hotflush]
MILTON BRADLEY [Grounded Theory, Prologue]
MARC SCHNEIDER [Circus Company]
PUNKTPUNKT [Like Birdz]
MOMO [eat the beat]
EIN MÜ BAISER [NFDCDML]
F#X [Welle Ultra]
SUPERDEFEKT [MFOC, Golden Pudel Club]
JAN TENNER [Fullbarr, contentismissing]
M. BASKIND & HOPPE [Rotzige Beatz]
NEAL WHITE -live- [Eintakt]

CHILLOUT FLOOR:

RALF KÖSTER [MFOC, Golden Pudel Club]
PONY & PIO [Kindergarten, Kaschemme]
SADANHA STÃœLPNAGEL [Elektronik Milieu]
SOSO & RERE
M DNA & HANSMATE [ill]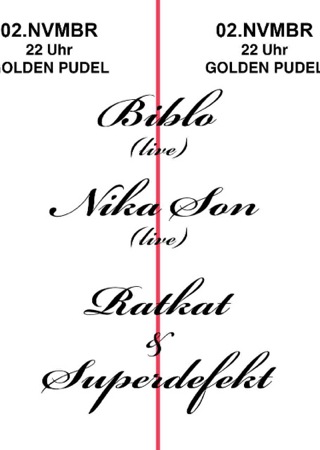 KONZERTBEGINN: round about 23uhr
Diesen Donnerstag. Pflichttermin!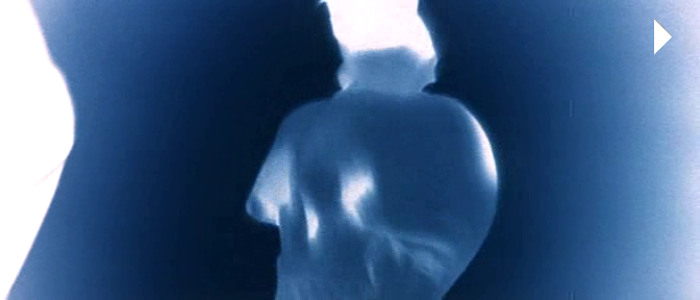 04 10 2012: Ratkat & Svengalisghost @ Golden Pudel Club
Described by boomkat as "psycho-activated house grooves"
One outstanding record on the great L.I.E.S. label
Checkout his soundcloud for some mindbending live jams like this:
BE THERE (or be square)!