Archive for the 'party' Category
23 UHr (!): SUNBURNED FINGER OF THE MAN - Ron Schneiderman LIVE
danach: Ratkat & sdfkt.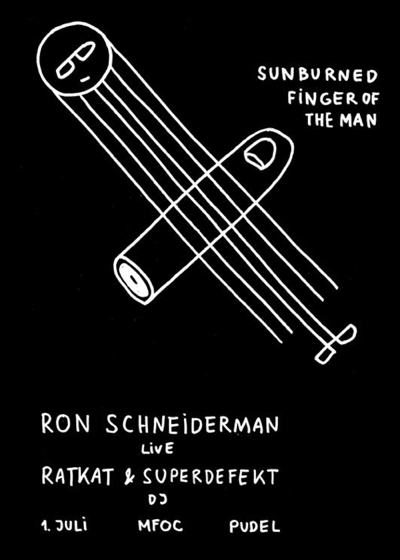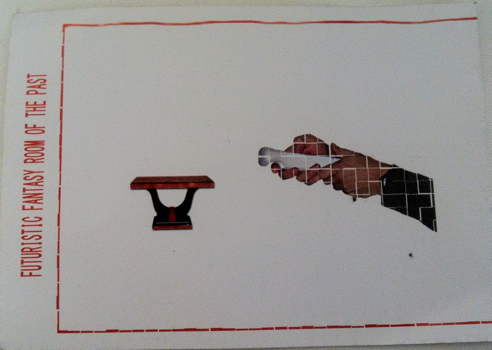 ZUeRST:
FUTURISTIC FANTASY ROOM OF THE PAST
Vernissage von Helena Ratka @ Hinterconti (start: 20 uhr)
HeRNACH:
Helena Ratka in her RATKAT disguise DJing @ Golden Pudel with your very own sdfkt.
Be there Both timEs!
FREITAG:
NEOILLFOC @ MS Stubnitz
SAMSTAG:
Eat The Beat @ Übel&Gefährlich
und SONNTAG:
DISTAL@MFOC
Letztes Jahr war grossartig, also machen wirs dieses Jahr wieder!
26.5.2012 // ab 16 Uhr
@Honartsdeicher Weg
LinEup:
Superdefekt (Golden Pudel / MFOC)
Pelle Buys (Sender Records)
Hocker (EMSP)
hupke (Rrraddauuuuuh!)
Rodrigo (TikkiBar / Sisyphos Berlin)
HarryHo (TikkiBar Berlin)
Dr. Nick (Hirnbrei)
shamanu (vor-land.de)
Visuelles:
shorty & Jan (Hirnbrei)
Koordianten:
http://www.vor-land.de/
Bitte NICHT mit dem Auto kommen! Die Location ist 10 Min zu Fuß von S-Bahn Veddel entfernt.
hint: it's also my birthday past 12pm
Kurzfristiges Date:
FR 27 04 2012
Ratkat & sdfkt. @ Golden Pudel
Start: 23 Uhr
no record deal but hot as shit
tonite @ the golden pudel
MODESELEKTOR live
SPRT: RAF+sdfkt.
diesen freitag
oldksool. nuskool.
hamburg garage flavors.
so wie damals. nur 2steps ahead.
vinyl & digital. wichtig ist, was hinten raus kommt:
DIE MUSK
@ da pudel. wo denn sonst.
hinda!
FUN, FUN, FUN!
16 09 2011 @ GOLEM
sTART: 23:30
Der gefürchtete "Dancefloor-Diktator" und die fabulöse Streetgang "Die Pelle Boys" treffen aufeinander. Was sich anhört wie eine optische Täuschung, ist in der Essenz Musik, die jeder mögen wird - vorausgesetzt, er mag Sie.
Das beste daran ist, das ganze ist Umsonst, Gratis, oder wie ihr es auch nennen mögt.
Also meine Damen und Herren: Menthol-Zigarette in den Mund, Weinschorle in die
Hand und los geht's!
Musik:
Superdefekt
Pelle Buys