Archive for the 'iphone' Category
Having lots of fun with the Waterlogue app, so I decided to do a little tumbler.blog with my creations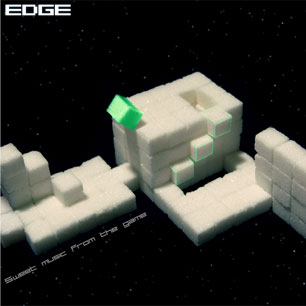 EDGE is a truly great game for the iPhone/iTouch-Platform (I already mentioned it some months ago). And it also has an awesome soundtrack with a beautiful sort of modernized C64-feel.
What's even better - you can download the soundtrack for free (and donate some money to the composers afterwrads, if you enjoy it)
Im Prinzip ein LocoRoco-Klon - man muss seine kleinen Freunde an Feinden vorbei durch Labyrinthe lotsen -, durch die Dreh-Kipp-Steuerung des iTouches aber viel intuitiver.
Hübsch aussehen tut es auch noch.
Und für 2,39€ ein echtes Schnäppchen.
[AppStore-Link]
Ursprünglich ein Projekt niederländischer Kunst-Studenten ist dies die Mobil-Ausgbe des demnächst erscheinenden Wii-Spiels. Und es ist sehr gelungen.
Per TouchScreen steuert man einen kleinen Farbbeutel durch eine graue Stadt - Aufgabe ist es, die Gebäude bunt einzufärben. Zusätzlich gibt es in den 16 leveln Extra-Aufgaben wie Rennen, Einfärben bestimmter Gebäude in bestimmten Farben etc.
Kostenpunkt: 5,49€
[AppStore-Link]
Amüsantes Puzzle-Spiel in Comic-Optik, das diverse Preise gewonnen hat. Man muss verschieden große Insekten füttern, der Größe nach, dann platzen sie. Dabei rücken sie von oben immer weiter vor, Ziel ist es, die Punkteleiste voll zu bekommen, bevor sie ganz unten angekommen sind.
Preis: 7,99€
[AppStore-Link]
Es geht nicht viel simpler: Man würfelt mit fünf Würfeln durch Schütteln des iTouches und muss versuchen in drei Runden möglichst hohe Poker-Kombinationen wie Royal Flush, Paare oder Straight zusammen zu kriegen.
Trotzdem - oder gerade - durch die Einfachheit und Kürze der Runden extrem süchtig machend.
Kostet 3,99€
[AppStore-Link]
Ein bißchen Werbung, aber nur, weil das Spiel echt super ist

Für iPhone/ iPod Touch im AppStore für fast geschenkt (3.99 €)